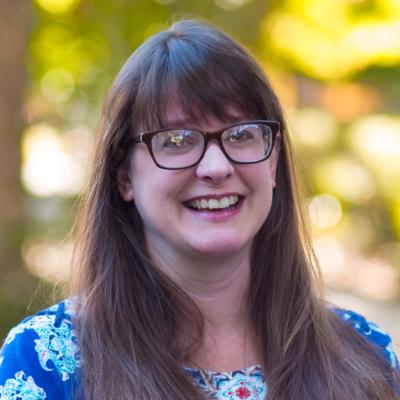 Student Support and Outreach Coordinator
Contact Info
Office:
Fine Arts Building, Room 204
Dina Canup is the primary point of contact for graduate and undergraduate students: prospective students, enrolled students, and alumni. In addition to working on curricular matters, she trains and assigns faculty advisors to advise theatre majors and provides supplemental advice on the major to students who have non-departmental advisors during their first 60 hours of study. She coordinates department outreach, the Theatre Ambassador program, recruitment, and tours. She serves as an informal ombudsperson for the department, providing information and referrals. She is also the department historian/archivist.
Her past theatre involvement has included acting, directing, and serving on the board at Town and Gown Players. She has directed staged and workshop readings, including Friendly's Fire at Classic City Fringe Festival for Athens Playwrights Workshop in 2016. She is also the Theater Notes columnist for Flagpole magazine.
Education:
She has a Bachelor of Arts in English with a double minor in Theatre from Auburn University and a Master of Arts in Religion from the University of Georgia. During her time on staff at the Department of Theatre and Film Studies since 2007, she has earned a certificate in academic advisement, a certificate of diversity and inclusion, and has become a UGA LGBT Resource Center Safe Space. She is currently working towards her Advanced Academic Advising Certificate.